Highly concentrated, ecological cleaning agents (up to 5 times more concentrated than regular products) in easy to use dosage bottles for all daily professional cleaning in
buildings
,
kitchens
and
Ecodet Laundry Detergent
.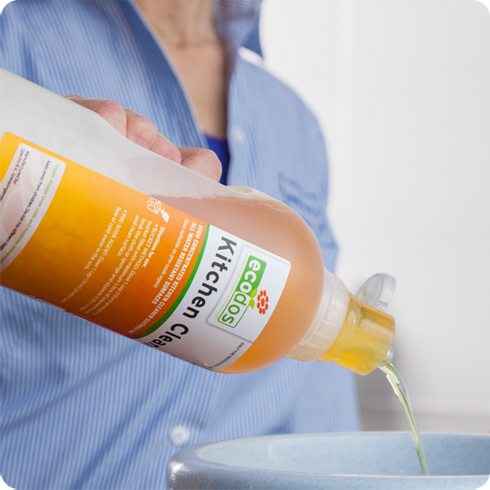 Exact dosing
The special caps on the dosage bottle give the required amount of product.
100% Recycled Plastic
The dosage bottles are made of 100% recycled plastic.
Safety and ergonomics
Because we use clear colours, numbers and symbols the system is easy to use for everyone. The dosage bottles can be used everywhere and can be placed on practically all trolleys.
Excellent cleaning properties
With just 3 products all daily cleaning activities can be done without compromising in cleaning quality.
Training and instruction
We train your staff how to use the dosage bottle. And maybe even more importantly: we train them to work more hygienically, safely and environmentally friendly.
Less transport, storage and waste
Because the products are so concentrated, less transportation is needed, your stock can be lower and waste is reduced to an absolute minimum.